---
The University of Chicago Alumni Relations & Development
---
An assortment of projects from my time working for UChicago's office of Alumni Relations and Development.
---
Thinkers' Toys
---
2013
---
Illustration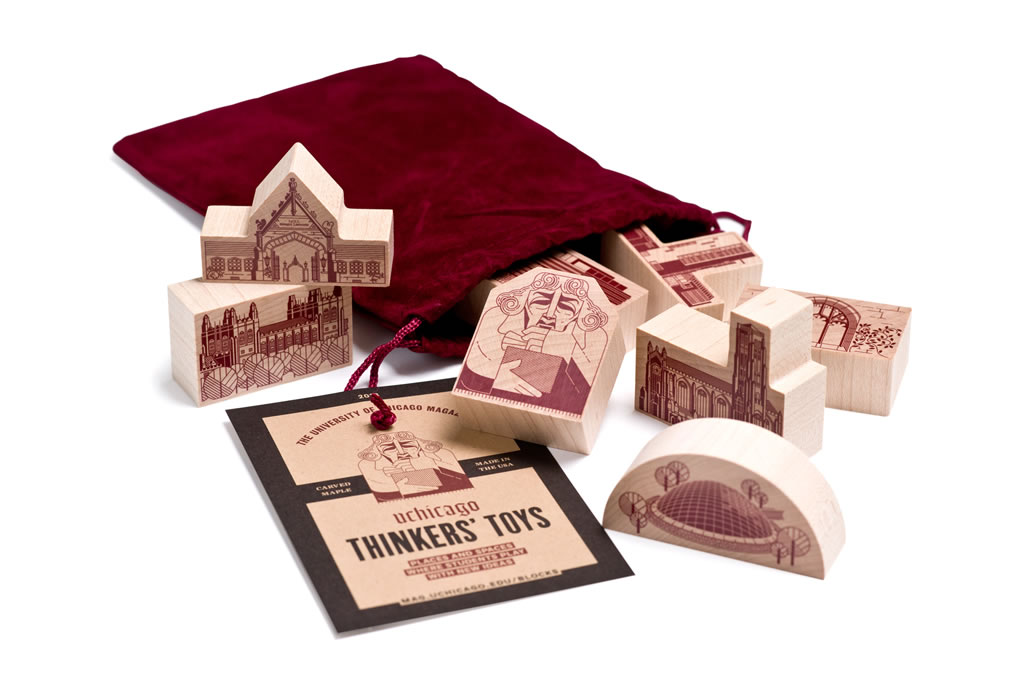 Hewn from solid maple by patriotic American robots, this set of eight concisely illustrated woodblocks feature "Places and spaces where students play with ideas," both old and new.

Sets are given as a thank-you to donors who give $50 or more to the University of Chicago Magazine, the U of C's flagship alumni publication.

Art Director
Guido Mendez
Print collateral design
Nicole Melton
Copy
Mary Ruth Yoe
Ad & mailer photography
Nathan Keay
Vendor
Proform Technologies
Illustration
Tom Tian
Case Study Photography
Tom Tian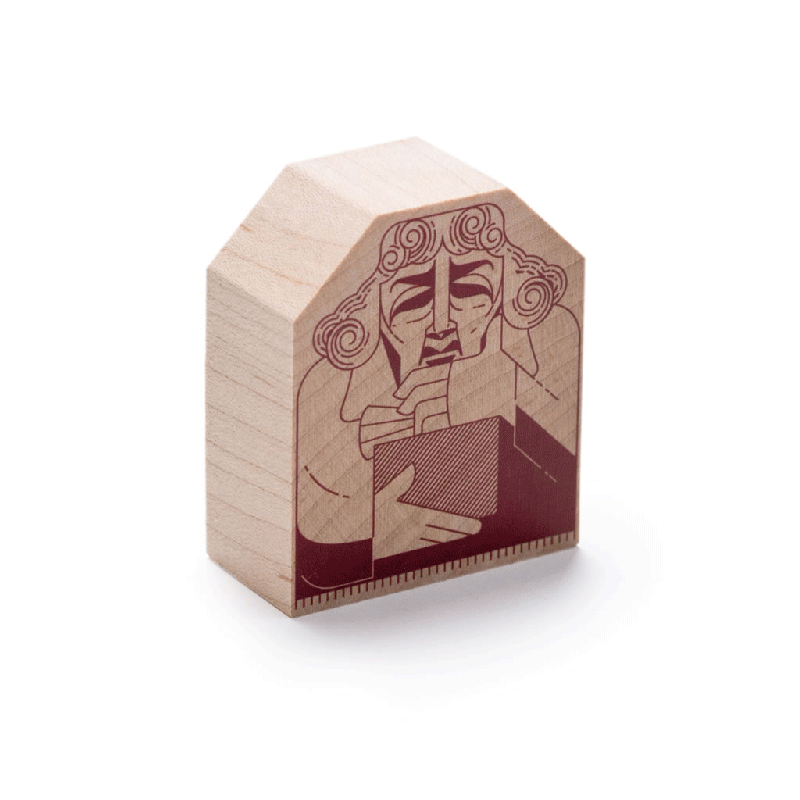 ---
The Core
---
2012 ︎︎︎ 2015
---
Print design
Illustration
Photography
The Core
is the University of Chicago's flagship semiannual undergraduate magazine, mailed alongside the
University of Chicago Magazine
, its premier alumni mag. Started in 2007, it aims to foster alumni engagement with stories pertinent to the College. Its circulation as of 2015 was roughly 100,000 copies.
In late 2012, I redesigned the publication of record under the guidance of Design Director Guido Mendez in order to bring a more contemporary yet still on-brand look to the
Core
.
Editor
Carrie Golus

Art Director
Guido Mendez

Designer
Tom Tian

Photographers
Nathan Keay, Carlos Javier Ortiz, Drew Reynolds, The Smithsonian Institute, Tom Tian

Illustrators
Allan Burch, Eric Hanss, Tom Tian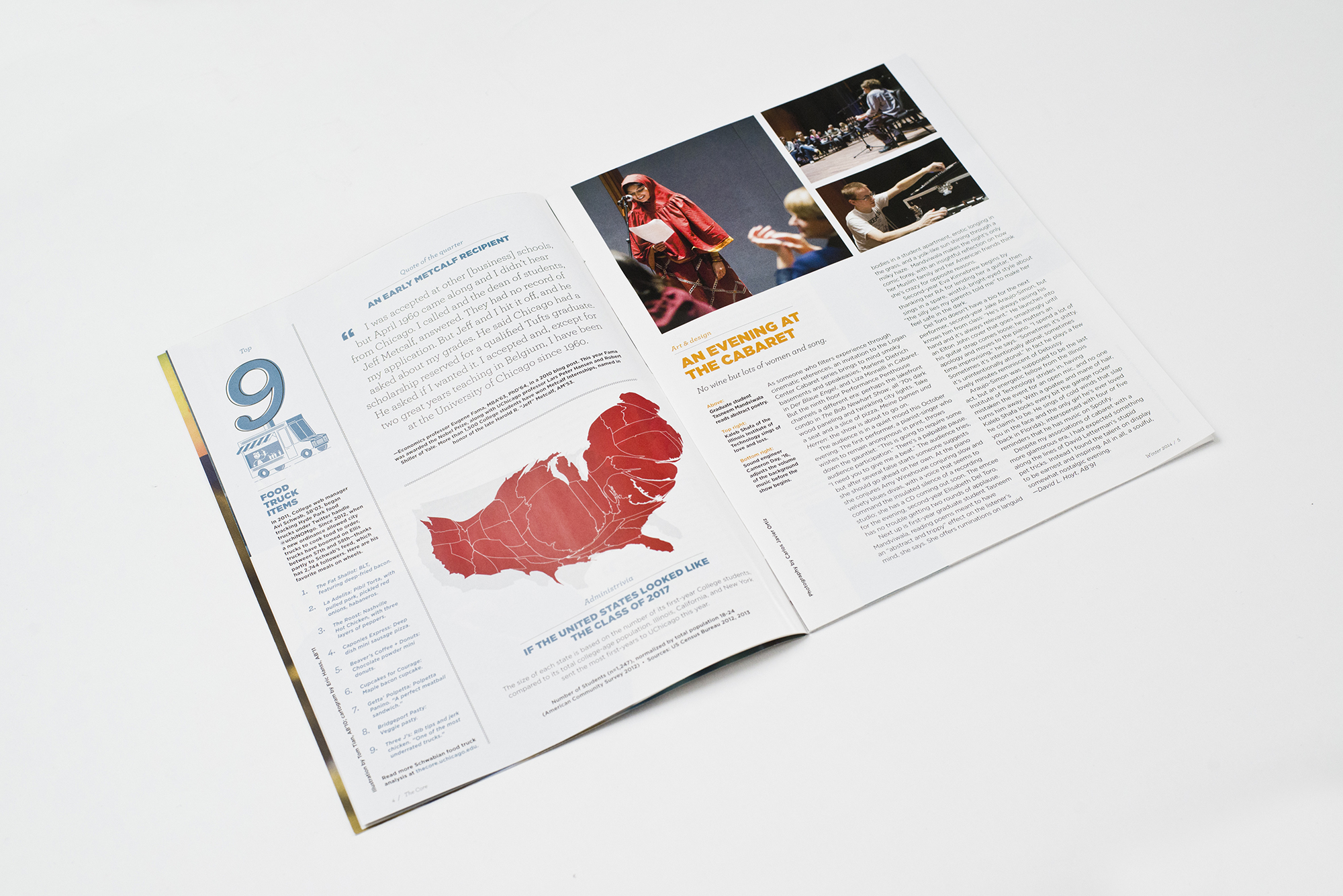 ---
Alumni Association Website
---
2015
---
Web Design
With more than 130,000 alumni from the College, four graduate divisions, six professional schools, and a school of continuing education, the University of Chicago stood to benefit enormously from an update of its aging alumni-facing website, last redesigned in 2009.
Designed and developed rapidly over the course of several months with invaluable assistance from
Sandbox Studio
and Alumni Relations & Development's in-house digital team, the Alumni Association's thoroughly overhauled, responsive website balances aesthetic and functional needs to better serve the needs of UChicago's diverse alumni community. In a nod toward longevity and flexibility, the site makes abundant use of modular components and strictly-enforced image and typographic standards to accommodate new client needs without compromising its basic appearance and usability.